As organizations increasingly embrace digital transformation, managing diverse endpoints has become complex. A unified endpoint management (UEM) solution streamlines this process by providing a centralized platform for monitoring, securing, and maintaining all endpoints within an enterprise.
Asset Management
A unified endpoint management solution should provide robust device inventory and discovery capabilities. It should automatically detect and catalogue all endpoints connecting to the UEM. Accurate and up-to-date device information is crucial for effective management, asset tracking, and compliance enforcement.
Security and Compliance Management
Security is paramount in today's threat landscape. An effective UEM solution should encompass robust security and compliance management features. These include centralized patch management, antivirus and malware protection, encryption enforcement, firewall configuration, and remote wipe capabilities (in case of a lost or stolen device ). Additionally, the solution should facilitate compliance with industry regulations and internal policies by providing auditing, reporting, and policy enforcement mechanisms.
Application Lifecycle Management
Managing applications across multiple endpoints can be challenging without proper tools. A UEM solution should offer comprehensive application lifecycle management, including application inventory, deployment, updating, and removal. This allows administrators to ensure that the right applications are available on the right devices, keeping software up-to-date and secure while minimizing user disruptions.
Remote Support and Troubleshooting
The ability to remotely support and troubleshoot for end-users is crucial for efficient endpoint management. A good UEM solution should enable IT teams to diagnose and resolve issues on endpoints remotely, reducing the need for in-person support and minimizing downtime. This can include remote control, screen sharing, remote script execution, and logging capabilities, providing administrators with the tools to resolve problems quickly and efficiently.
Reporting and Analytics
Comprehensive reporting and analytics features empower IT teams with insights into endpoint performance, security, and compliance. The UEM should provide detailed views on device status, application usage, security vulnerabilities, etc. This data enables administrators to identify trends, proactively address issues, and make informed decisions to optimize endpoint management strategies.
ThinScale's Unified Endpoint Management Platform
Centralized asset inventory
Centrally track and add endpoints to ThinScale's unified endpoint management. All device details are detected and sent back to the platform via IP. Everything from the OS version, to the last known location can be viewed.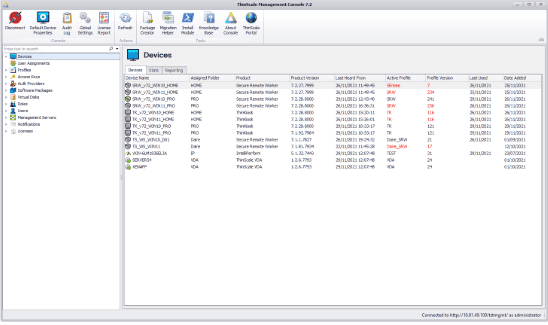 Control over security & compliance settings
The main objective of the ThinScale's unified endpoint management is to provide IT with granular control over their entire endpoint deployment. Security settings, device settings, registry settings, OS updates, and much more can all be carried out quickly and easily, ensuring devices are always secure and compliant with modern data protection standards.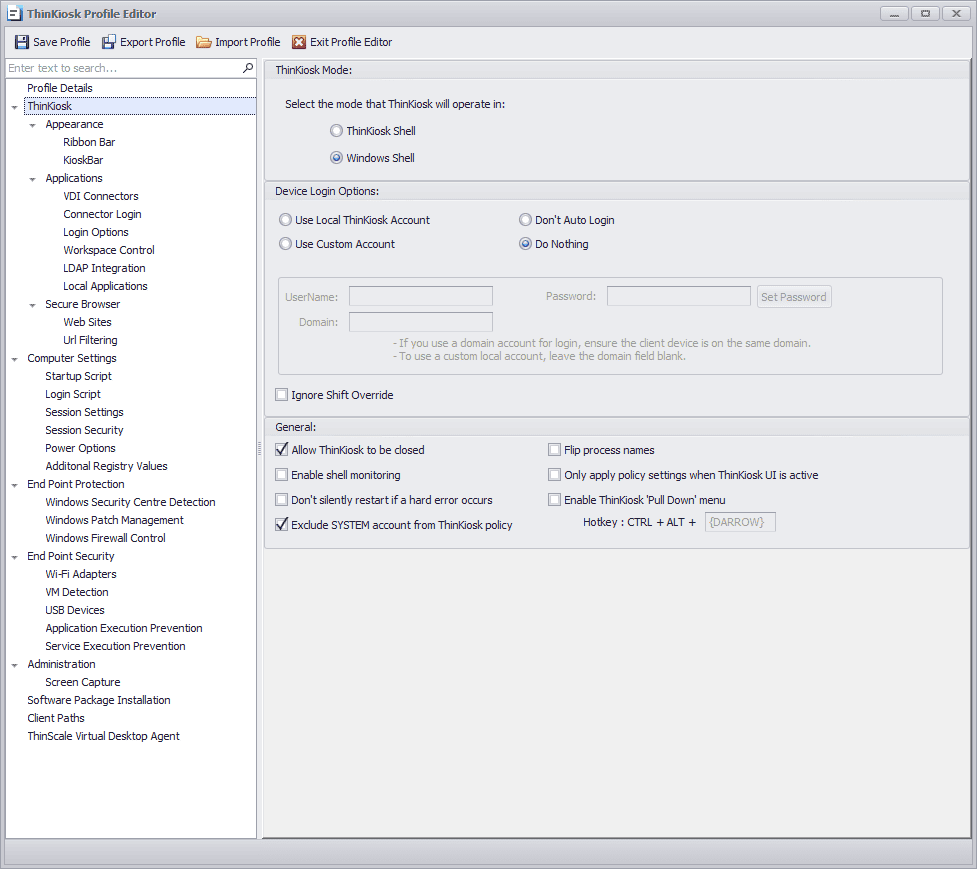 Software package creation and deployment
Create packages of any software easily with the ThinScale's unified endpoint management. IT can download pre-set packages of the most popular software through the ThinScale Portal or create its own custom packages. IT can then deploy these packages with just a few clicks across as many devices as required, without any need for user assistance or deskside visits.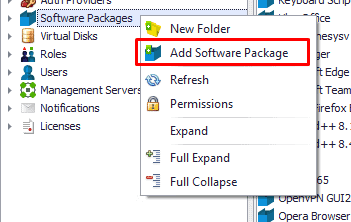 Powerful monitoring with device analytics
Monitor device usage, performance, and application status with the ThinScale Management Platform and device analytics. Remotely identify performance issues through visual device metrics and machine logs in real-time. IT can even audit application deployments to ensure the most up-to-date version of any LoB application is installed.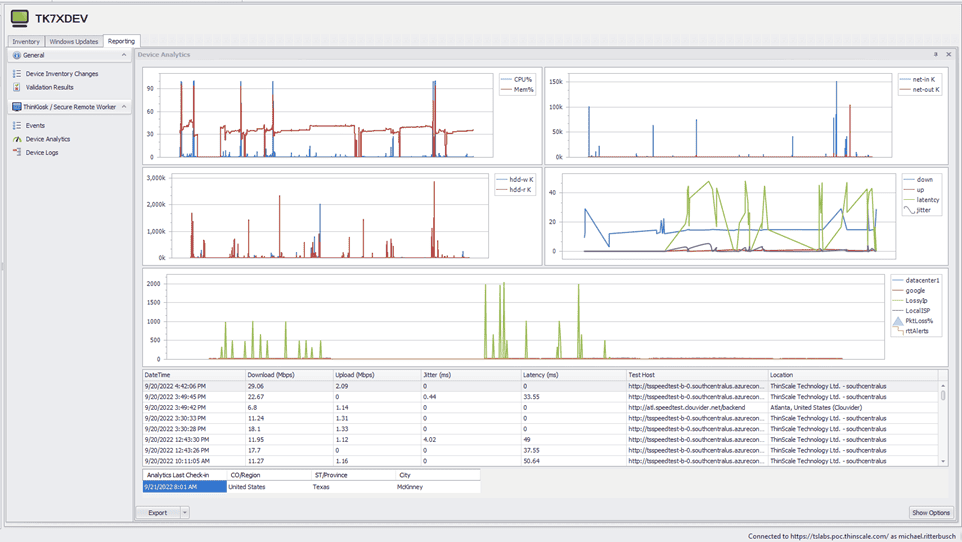 Task automation with PowerShell integration
The ThinScale Management Platform fully supports an optional PowerShell integration that substantially decreases the amount of time IT must spend on tedious administrative tasks.

A robust unified endpoint management solution is an essential tool for organizations seeking to streamline and optimize their endpoint ecosystem and ensure that endpoint security standards are being enforced. Organizations must consider their needs around asset management, security, application management, support, and reporting when choosing a UEM solution.