Optimize the use of desktop infrastructure resources
An intelligent, enterprise resource management and optimization solution for desktop infrastructure resources. It re-distributes resources when and where they are needed across your server's user-base.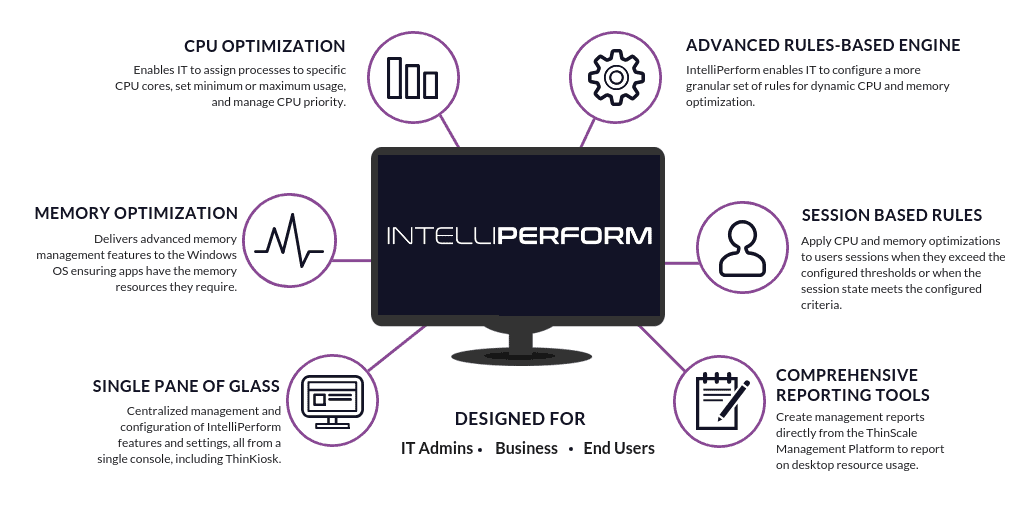 Rules-based resource distribution and optimization
IntelliPerform is installed on the backend, in the server infrastructure of any remote environment. 
It intelligently monitors the resource usage of virtual and remote desktop deployments, based on bespoke IT rules, and will prevent power-users from maximizing a server's resources.
IntelliPerform allows more users to simultaneously work on the same server, while also ensuring a better, consistent experience for them.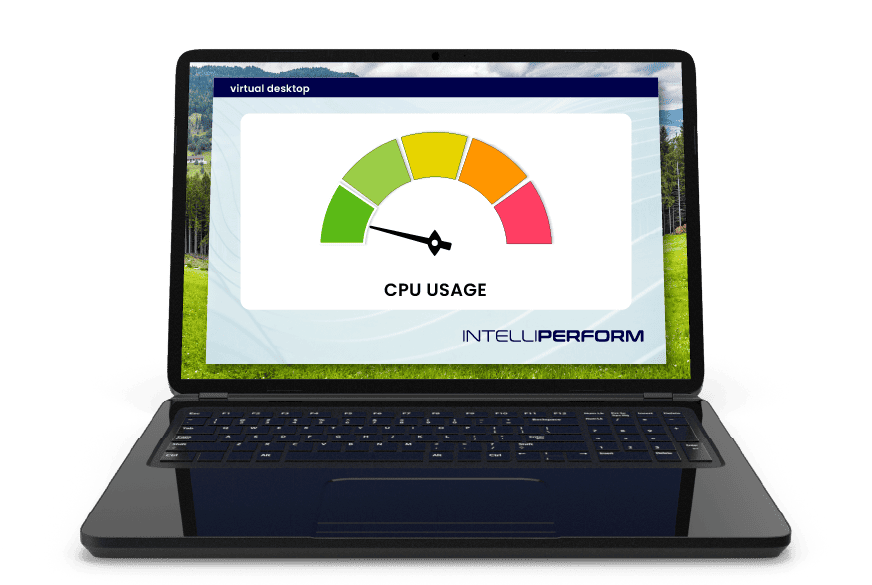 "IntelliPerform is a crucial part of our service standard and we continue to find new ways it can help us achieve our global business agility needs."
Intelliperform case study
Willis Towers Watson is a leading global advisory, broking, and solutions company. IntelliPerform has enabled Willis Towers Watson to improve server performance and reduce the impact of heavy users of Excel. The IT team can now offer business users increased performance without additional investment. 
Compliance reports
All ThinScale solutions are regularly pen-tested and help maintain compliance with PCI DSS, HIPAA, and GDPR. Read our compliance reports from Coalfire.
Product information
Want to learn more about the product? Read our technical datasheet to understand the key features and benefits in more detail.
More use cases
What else can ThinScale do for you? Check out our full list of use cases.
Ready to see Intelliperform in action?