Instantly assess the suitability of devices for BYOD deployments
What is the Device Validation Tool?
A solution that helps hiring and IT teams work more efficiently together to access the suitability of a candidate's device for BYOD deployments.
Fast, efficient device assessment
The Validation Tool is deployed to a candidate's device by the IT team via a link, which can be hosted somewhere (like your hiring portal or a page on your website) or sent directly to each candidate.
When the Validation Tool runs, it immediately begins scanning the device, and relays required device and network information (available RAM, internet speed etc) back to the IT team.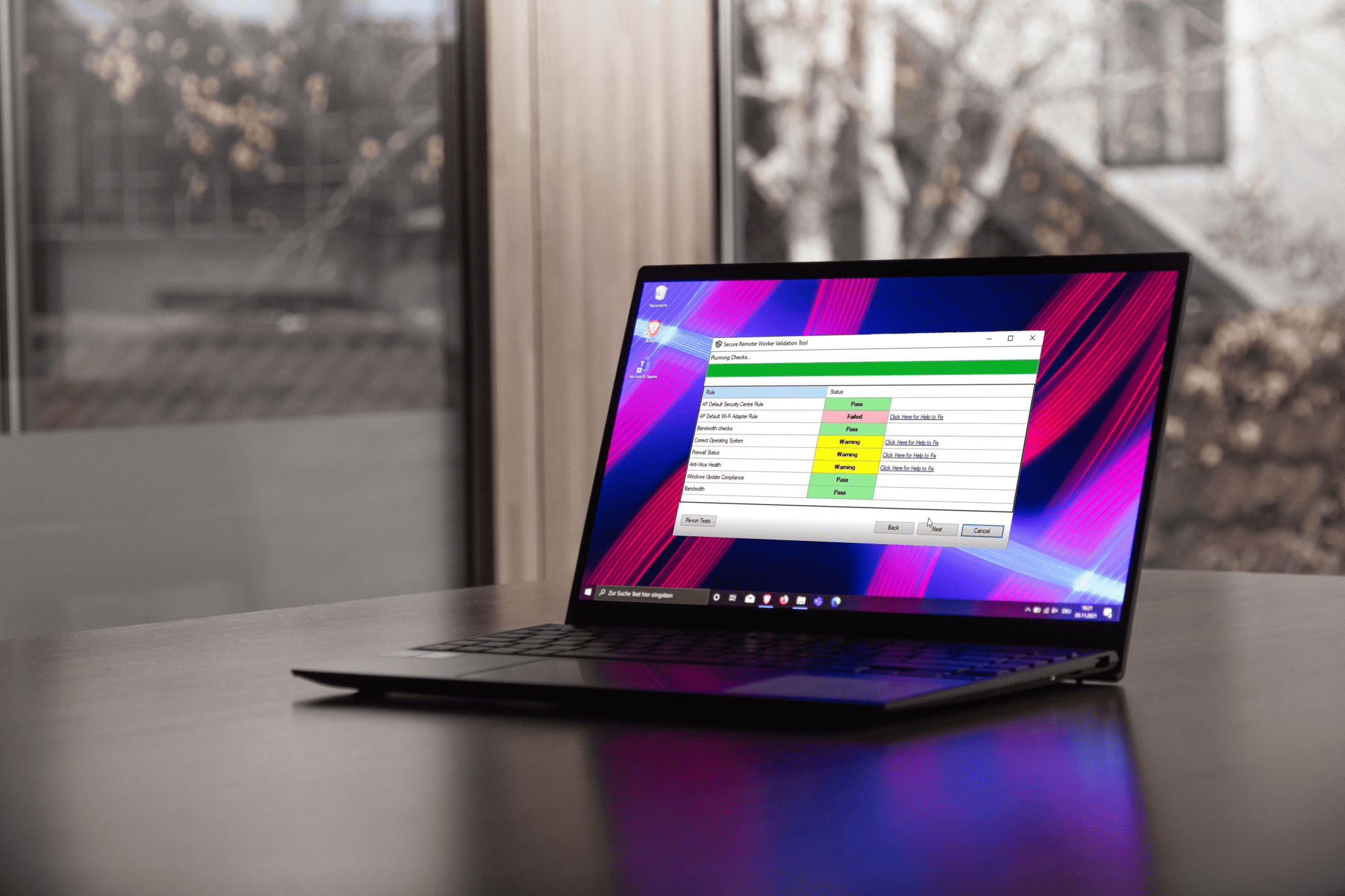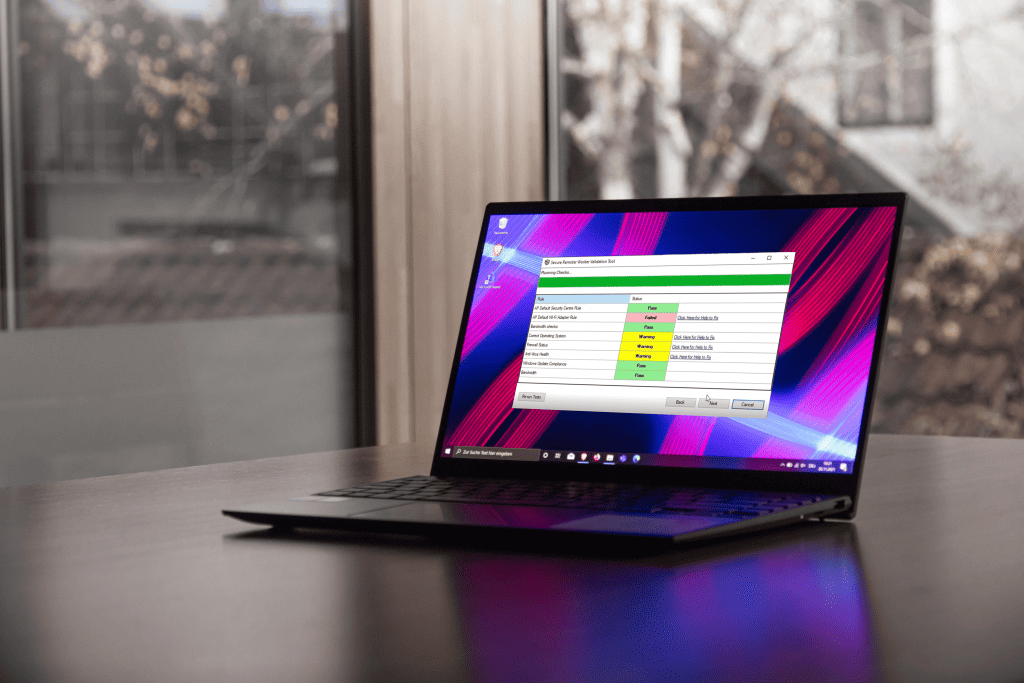 Learn more about our Device Validation Tool
Compliance reports
All ThinScale solutions are regularly pen-tested and help maintain compliance with PCI DSS, HIPAA, and GDPR. Read our compliance reports from Coalfire.
Product information
Want to learn more about the product? Read our technical datasheet to understand the key features and benefits in more detail.
More use cases
What else can ThinScale do for you? Check out our full list of use cases.
Ready to see the Validation Tool action?